Sunday i went on a bird watching trip to Stodmarsh nature reserve.
On route i decided to take a walk around the canterbury angling club's Forwich complex.
What i saw was terrible....virtually the whole area....including Fordwich, Trenley, Stour, and the Trout lakes were flooded...some running into each other. There was debris, fallen tree etc too.
The whole area is devastated.
Speaking to a work party member...he said that the flooding was coming from fields on the high ground above Fordwich and is a major problem and concern for the club. I was told that the EA has been asked help...but has not given any. (too busy helping the non paying public...funded by those that do pay...the anglers  

 )
I did however manage to walk all around the complex with my wellies on.
Here are some pics
One of the big trees uprooted along side Fordwich lake...and the flooded path/track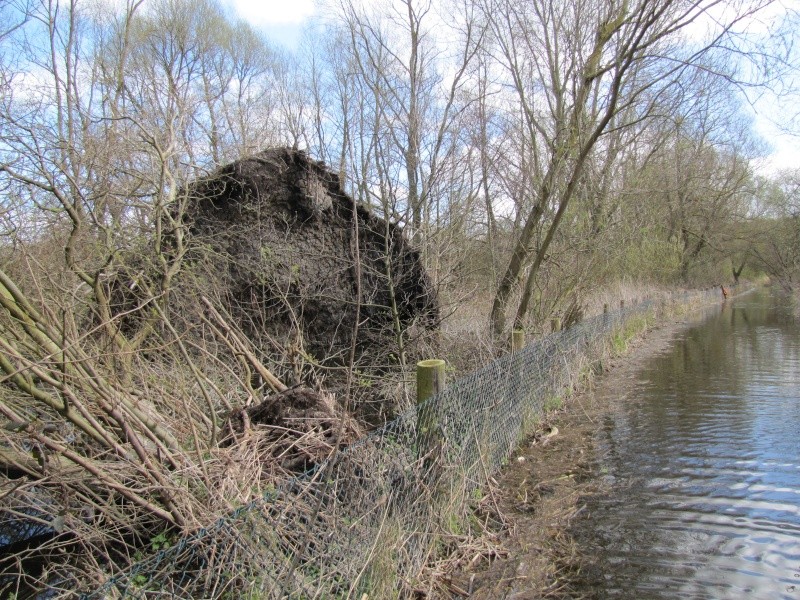 This is the pathway thats runs along the side of Trenley/Stour/and the Trout lake...
the water is a 12" deep (at least.
Half way round and the water came over my wellies. 

Im now wondering if all this water and debris will be gone by June...and if its worth rejoining the club this year.
I also heard a whisper that CDAA waters are going to be taken over by Mid Kent Fisheries next year.....if that is true...it will IMO.....be the final nail in the coffin. 

_________________

Like the Phoenix. I rise from the ashes. 
NON-MEMBERS:: WHY NOT REGISTER AND VIEW THE 'CATCH REPORTS' ETC....ITS FREE

Spratty




Posts

: 169


Points

: 267


Join date

: 2014-02-02


Age

: 35


Location

: Kent



Its not good for cdaa at the moment. Stonar is or was closed as the water levels are so high! All the nice comfy new swims flooded. (Oh what did we do before  

  )
Sure make it more expensive if mid kent take over.
Guess theres even more carp in the river rubbing the barbel and chubs shoulders too now lol

Matt S




Posts

: 434


Points

: 504


Join date

: 2011-02-18


Age

: 36


Location

: Dover



very sad news if mkf take over  

 haven't fished westbere since Brett's gave it away 


DAVE[METHERS]




Posts

: 115


Points

: 139


Join date

: 2010-11-13


Location

: herne bay




Similar topics
---
Permissions in this forum:
You
cannot
reply to topics in this forum